Regular price
Dhs. 16.00
10
Regular price
Sale price
Dhs. 16.00
Unit price
per
Sale
Sold out
View full details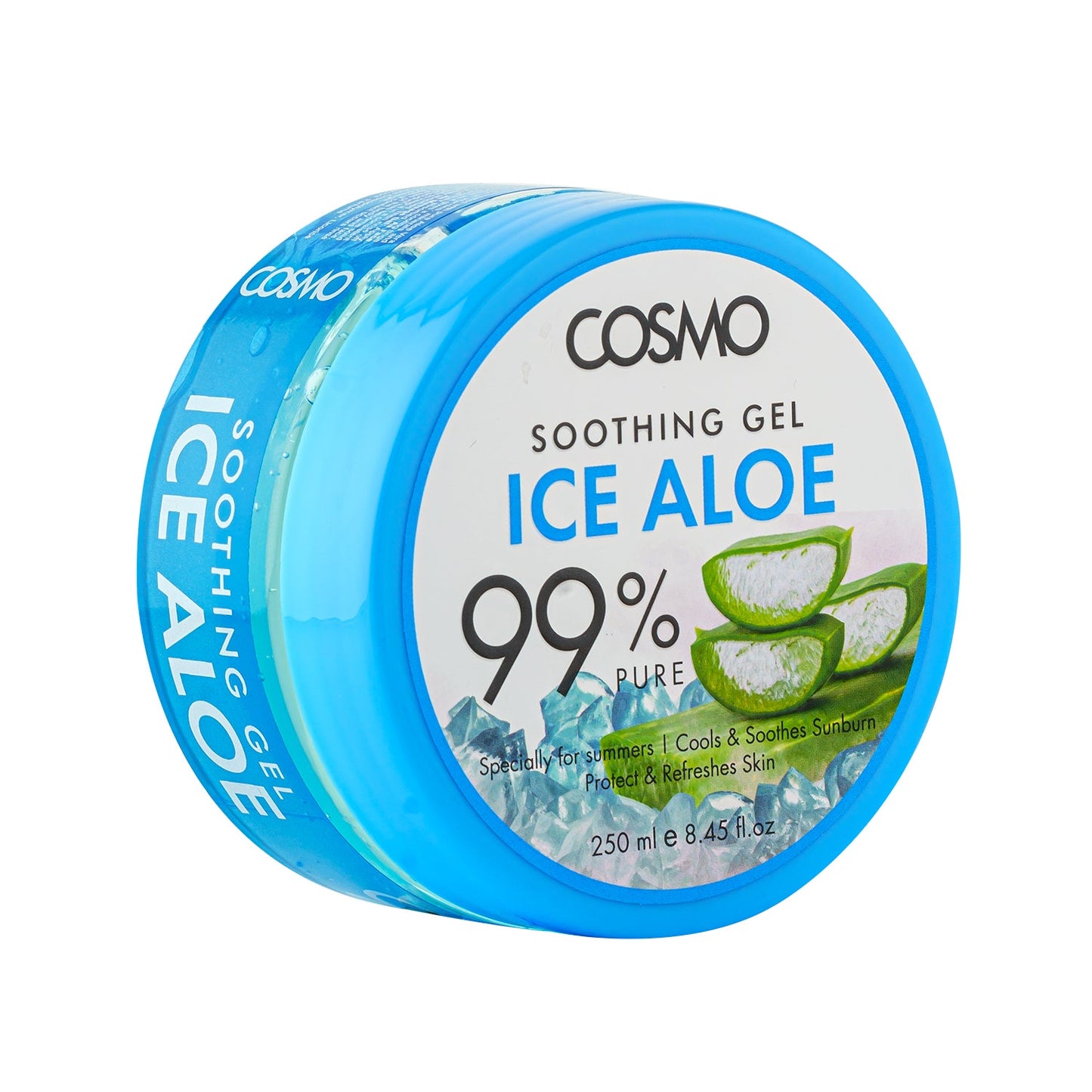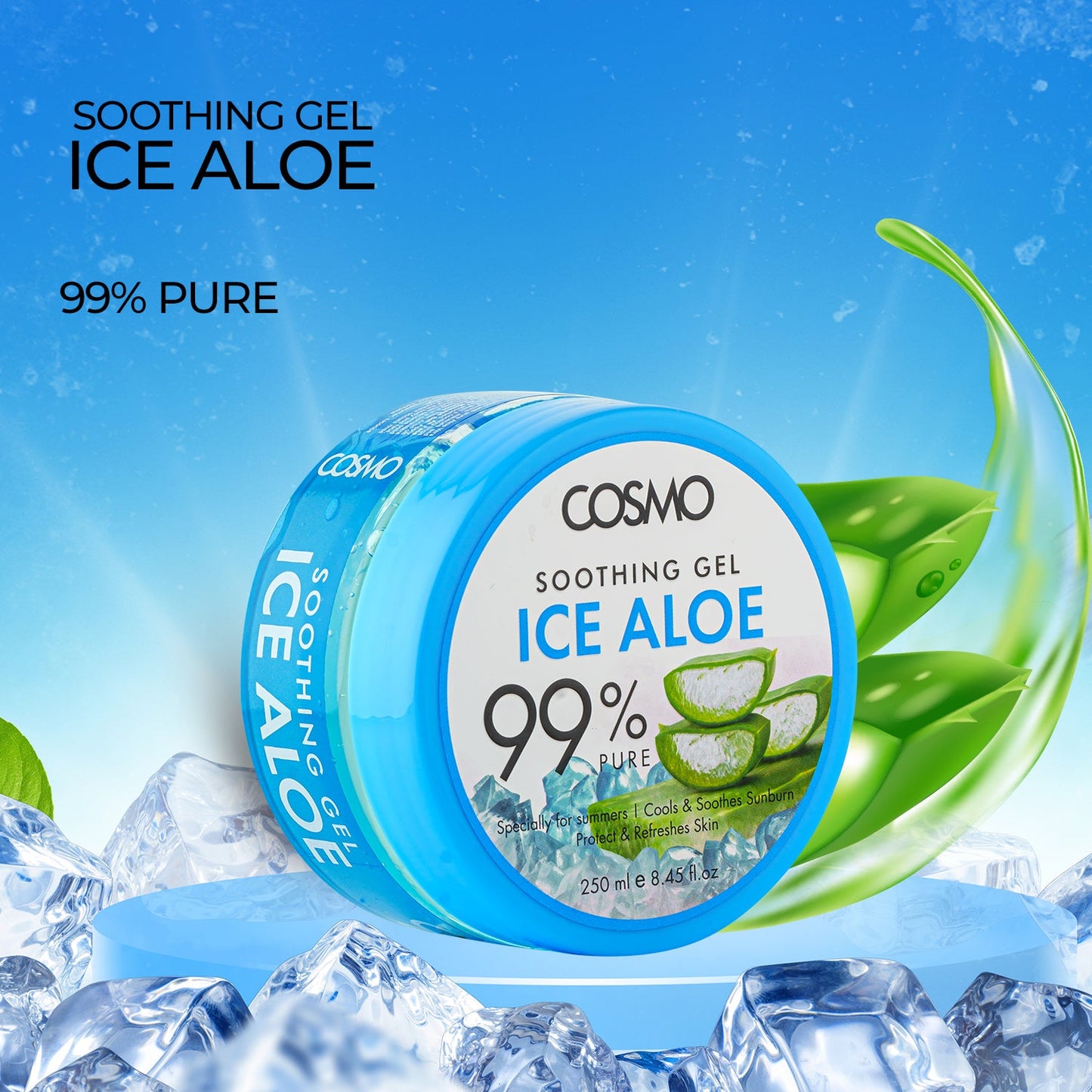 The Moisturizing Ice Aloe Soothing Gel is rich in vitamins, minerals, and antioxidants, which help to replenish and soothe your skin. Aloe vera is renowned for its moisturizing, calming, and healing properties, making it an ideal choice for dry or sensitive skin types.

Indulge in the refreshing and moisturizing benefits of our Moisturizing Ice Aloe 100% Pure Soothing Gel. Formulated with pure aloe vera extract and infused with a cooling sensation, this gel provides deep hydration and instant relief to dry, irritated, or sun-exposed skin.

To apply, simply take a small amount of the gel and gently massage it onto cleansed skin. The lightweight and non-sticky formula quickly absorbs, leaving your skin feeling hydrated, nourished, and rejuvenated. You can use it on your face, body, or as a soothing treatment for minor skin irritations.

Regular use of this soothing gel can help improve skin elasticity, reduce redness, and promote a healthy, radiant complexion. It provides a refreshing and revitalizing sensation, making it perfect for hot summer days or after-sun care.

Apply the Moisturizing Ice Aloe Soothing Gel as needed throughout the day to keep your skin hydrated and refreshed. You can use it as a daily moisturizer, an after-shave gel, or a cooling treatment for sunburned skin.

Pamper your skin with the natural goodness of aloe vera with our Moisturizing Ice Aloe 100% Pure Soothing Gel. Embrace the cool and soothing sensation while providing your skin with the hydration it craves. Don't wait, experience the revitalizing power of nature and order now.

key benefits
Specially made for intensely hot weather. Cools off and soothes sunburn, heating skin instantly. Ideal for moisturizing & soothing skin, after-sun care, and as a facial pack
KEY INGREDIENTS
Aloe Vera Extract: Retains skin's natural moisture balance, soothes the skin, and leaves skin feeling revitalized & refreshed.
how to use
As Moisturizer: Apply generously onto the skin and massage in until completely absorbed. As Face mask: Apply a generous layer onto the face & neck and leave on the skin for 20-30 minutes before washing off.
As Massage Gel: Apply generously onto the face, neck, and hands and massage gently in circular motions for a few minutes until completely absorbed. Then rinse off with water or wipe off with moist cotton.
Collapsible content