Regular price
Dhs. 20.00
Sale price
Dhs. 14.00
Unit price
per
Sale
Sold out
View full details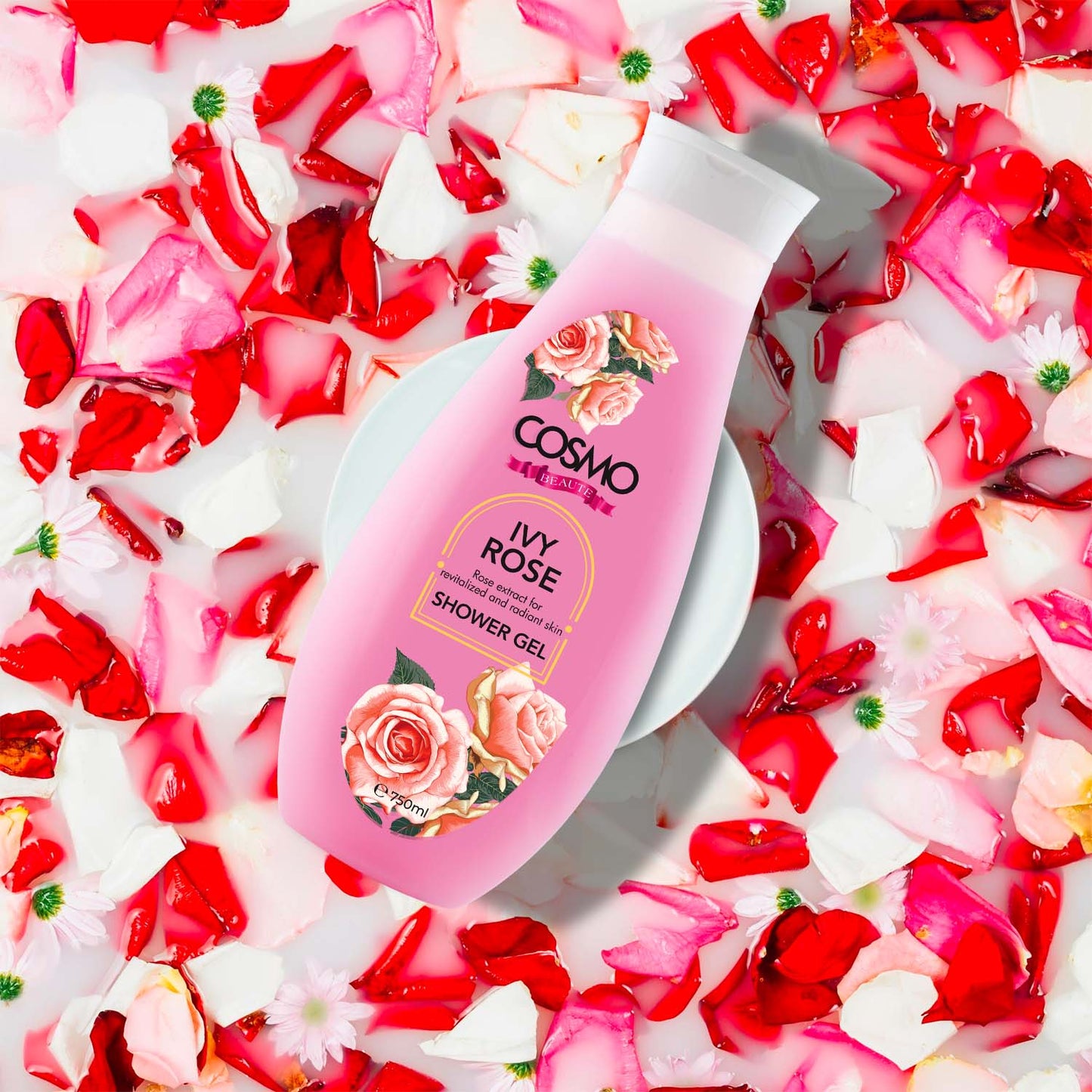 This shower gel transports you to a secret garden filled with the intoxicating scent of freshly blossomed roses. The harmonious blend of ivy and rose creates a captivating aroma that awakens your senses and leaves you feeling rejuvenated and pampered. The velvety-smooth lather of COSMO Ivy Rose Shower Gel gently cleanses your skin, washing away impurities and leaving it feeling refreshed and revitalized. The carefully crafted formula is designed to provide deep hydration, ensuring your skin remains soft, supple, and beautifully scented.

Indulge in the luxurious texture as it glides effortlessly over your body, turning your shower into a luxurious escape. Let the captivating scent of Ivy Rose fill your shower, creating a serene and romantic atmosphere that uplifts your mood and nourishes your spirit.

COSMO understands the importance of gentle yet effective skincare, which is why this shower gel is formulated without harsh ingredients, making it suitable for all skin types. Whether you have dry, oily, or sensitive skin, you can trust COSMO Ivy Rose Shower Gel to provide a luxurious and gentle cleanse.

Escape to a blissful garden retreat every time you step into the shower with COSMO Ivy Rose Shower Gel. Immerse yourself in the enchanting fragrance and let the nourishing formula leave your skin feeling pampered and delicately scented. Experience the epitome of shower indulgence with COSMO's commitment to quality and sensory delight.

key benefits
Experience the calming and aromatic scent of rose, as this shower gel envelops your senses and creates a moment of pure relaxation. 
KEY INGREDIENTS
Rose extract for revitalized & radiant skin
how to use
Take a generous amount of shower gel onto your hands or wet loofah. Work up a rich lather. Apply gently over wet skin and then rinse off.
Collapsible content